Working on a project together with a company, gaining practical experience and making contacts in the world of work: This is what "Projects with Companies" (formerly Bachelor Plus / BA+) at LUH is all about. You will work with students from various subjects on a specific project task of a company and will be supervised by a contact person from the field.
We accompany your project work with workshops, self-learning materials and personal advice. Join us and prepare yourself for teamwork and project work in your later professional life!
Join now!
Why should you participate?
Experience in project management is enormously important in the working world. Hardly anyone works alone on a (technical) task, most people are at least partly involved in project tasks or even project management. What you need for successful project work is also part of our programme - in theory and practice:
Knowledge about goal definition, task and time planning

Resource management (time, finances, manpower)

Teamwork, communication and conflict resolution skills.
In addition, you can earn credit points in the area of key competencies.
How does it work?
You register via Stud.IP (note registration deadlines).

At the beginning, you choose your favourites from the company projects that are offered each semester.

We will divide the project groups into interdisciplinary groups, taking your preferences into account.

In the first two weeks, you will learn the basics of project management in workshops and self-study phases.

You will work on the company project in the group for about 10 weeks and present the results at a final event.
Who can participate?
This programme is aimed at all students of engineering, natural sciences and economics.
Participation is possible at the beginning of each semester via Stud.IP. Please note the registration deadlines in March and September.
The programme is held in German. German language skills of at least level B2 are required.
Contents and schedule

Kick-off and theoretical basics

Duration: 2 weeks

What does a work breakdown structure look like, what is a milestone? How do I communicate properly in a team and with companies, also virtually, and how do I keep an eye on the schedule and budget? In the first programme phase at the beginning of the lecture period (November or May), you will acquire important basic knowledge about project management and teamwork. To this end, a one-day kick-off workshop is offered first, after which the basics can be worked on independently in online self-study materials.

Project work with the company

Duration: 8 weeks

In the subsequent second phase of the programme, you will have the opportunity to apply your acquired knowledge in a concrete practical project in cooperation with a company. You will work on the project in interdisciplinary teams for about eight weeks during the semester. In the spirit of "Challenge-Based Learning", the focus is not on your knowledge from your subject / degree programme, but on creatively solving a current and relevant task and problem using different, interdisciplinary methods. Thematically, the projects usually have strong links to the fields of digitalisation and sustainability.

The project work takes place during your studies and you should expect an additional time commitment of approx. 7-10 hours per week.

Completion

Duration: 2 weeks

In the two-week final phase, the project is documented, reflected upon and presented in the form of a final workshop.

Total duration: 12 weeks during the lecture period (offered every winter and summer semester).

Certificate and credit points

Depending on the degree programme, up to 4 credit points can be earned in the area of key competencies / Studium Generale. Plan about 7-10 hours per week for the programme.

You can find out whether you can earn credit points in your degree programme in our overview (without guarantee):


The overall participation will be recognised with a certificate, which can bring you advantages when starting your career and applying for jobs.
All places allocated - next round in the summer semester
Thank you for your interest in our programme. Unfortunately, all places for the winter semester are already taken. The next round will start in the summer semester of 2024, and we look forward to seeing you then!
Projects & Companies
M&M Software
About the company

M&M Software begleitet Unternehmen bei der digitalen Transformation ihrer Organisation, Produkte und Geschäftsmodelle. M&M leitet aus den Anforderungen der Kund*innen Strategien ab und entwickelt maßgeschneiderte Softwarelösungen für die digitale Welt. Das breite Leistungspektrum umfasst Full-Service Leistungen oder Software-Teilkomponenten und ist geprägt von iterativen und agilen Vorgehensweisen. M&M Software arbeitet mit seinen weltweiten Teams eng mit Partnern aus Forschung, Wissenschaft und Wirtschaft zusammen. Die Firma hat ihren Sitz in Hannover Garbsen.

Project: Softwareentwicklung und Digitalisierungsstrategien in produzierenden Unternehmen

In der Softwareentwicklung erleben wir seit vielen Jahren, dass die Projekte immer komplexer werden und viele Kunden die eigentliche Gesamtlösung gar nicht mehr vollständig beschreiben können. Daher haben sich agile Prozesse etabliert, die diesen Herausforderungen gerecht werden und sich Schritt für Schritt einer optimalen Lösung annähern. Zentrale Frage des Projekts soll sein, ob die Methodenrahmen der Softwareentwicklung auch für die Erstellung von Digitalisierungsstrategien in produzierenden Unternehmen herangezogen werden können. Dazu ist es notwendig zu beschreiben, welchen aktuellen Herausforderungen den kleinen und mittelständigen Unternehmen (KMU) tatsächlich begegnen. Es sollen Konzepte entwickelt werden, die eine praxistaugliche Digitalisierungsstrategie unterstützen und Unternehmen befähigen, die Strategien sowohl selbständig zu erarbeiten als auch regelmäßig zu ergänzen oder zu adaptieren.
Vision Lasertechnik für Forschung und Industrie GmbH
About the company

Die Vision Lasertechnik GmbH entwickelt, produziert und vertreibt seit über 30 Jahren Lasersysteme und Automatisierungsanlagen für Medizin und Industrie. Nach einer vollständig in Deutschland durchgeführten Wertschöpfungskette und einer in der Nähe von Hannover und in Chemnitz ansässigen Produktion wird das Produkt "Made in Germany" in über 20 Länder der Welt exportiert. Mit eigenen Niederlassungen in Shanghai, Tokio, Taipeh und Seoul sowie vielen kooperierenden Servicepartnern bietet die Vision Lasertechnik GmbH weltweiten Service. In Hannover hat die Vision Lasertechnik GmbH ihren Sitz in Barsinghausen.

Project: Anlagenkonzept zur Verbindung von Laserschweißsystem und moderner Robotik

Die Vision Lasertechnik GmbH unterhält neben dem Anlagenbau im Bereich Laserschweißen/Laserbeschriften auch einen Unternehmensbereich "Robotik". Zielsetzung des geplanten Projektes ist es, in einem neuen Anlagenkonzept die Verbindung zwischen Laserschweißsystem und moderner Robotik herzustellen. Das geplante Projekt konzentriert sich auf die manuellen Handarbeitsplätze, die hauptsächlich für manuelle Schweißprozesse eingesetzt werden, etwa für Reparaturen, Materialverbindungen oder Abtragsprozesse. Neben der technischen Machbarkeitsanalyse sollte erörtert werden, welche Relevanz die Automatisierung von bislang manuellen Prozessen in Bezug auf Fachkräftemangel, demografische Veränderungen und Wettbewerbsfähigkeit aufweist. Aus betriebswirtschaftlicher Sicht soll zudem im Rahmen einer ersten Marktanalyse die Vertriebsfähigkeit eines solchen Produktes untersucht werden.
Further projects will follow shortly.
Consultation & Contact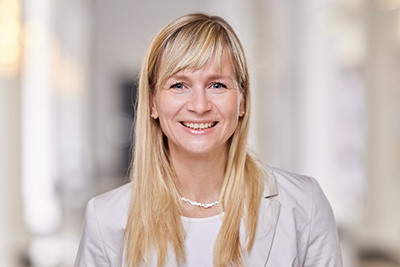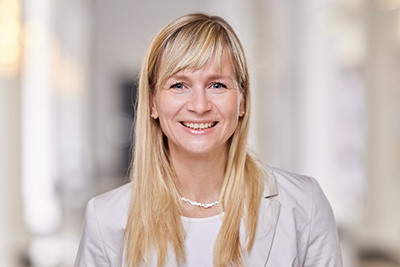 Dipl.-Psych./M.A. Julia Männel
Address
Callinstraße 14
30167 Hannover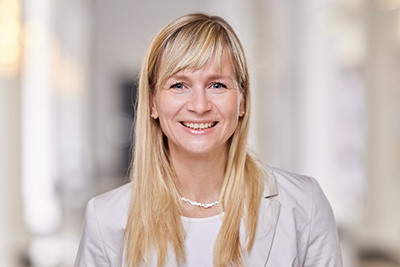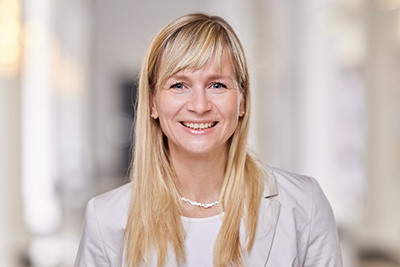 Dipl.-Psych./M.A. Julia Männel