International students and refugees may face special challenges studying and working in Germany. ZQS/Key Competencies wants to support you to succeed in your studies, in getting an internship or in starting your career. With a wide range of workshops and individual consultations we offer advice on all matters concerning studying, writing academic papers or applying for a job in Germany.
With our international workshops and consultations we also want to address students who plan to study or work abroad. For these students we offer English courses on key competences as well as consultations and workshops on how to apply in English speaking countries.

Our consulting services are offered in German and English. We recommend a German language proficiency level of at least B2 for participation in German-language seminars and workshops as well as practical programmes.
From studies to career
Counselling, workshops and company contacts: We support you from your early studies to develop career perspectives, gathering practical experience and preparing yourself for a career entry in Germany.
Click on the chart below for an overview (PDF) of the topics and specific offers. If you have any questions, don't hesitate to contact us. You will find the contact information on the bottom of this website.
Video: Applying for a job in Germany – Preparing the interview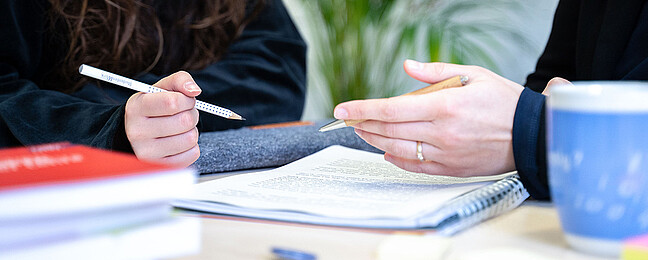 If you need advice, please contact us via email and we will arrange an appointment for an on-site consultation or a telephone/video call. Further information via e-mail is possible as well. You can also visit our open consultation hour on campus without registration.

Open consultation hour
without registration (lecture period only)
Tue, 2–3 pm
Career Service, Callinstraße 14 (Building 3428, 1st floor)
Workshops and seminars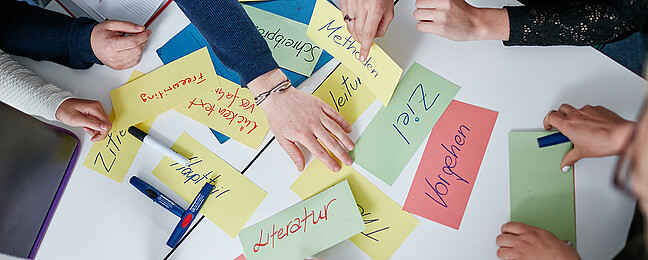 Registration and participation for the winter semester
A registration is possible only via Stud.IP and at the following times:
Registration: 18th September until 03rd October 2023
(raffle of the available places and waiting lists on 04th October 2023)
If students didn't get a placement in the first raffle, registration will reopen from 04th to 16th October 2023 and the raffle of the still available places and waiting lists will take place on 17th October 2023. Please note that you can only take part in one seminar per semester.
Registration: from 01st October 2023
Thereafter you can register anytime for free places via Stud.IP.

The events of the Career Service for international students are financially supported by the Studentenwerk Hannover.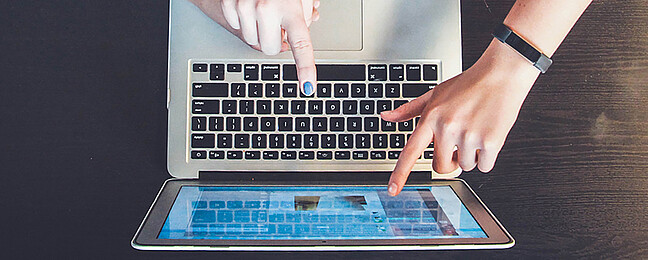 Brochure "Application support"
Practical Projects and Experiences
Consultation and contact
Address
Callinstraße 14
30167 Hannover